MEDIA // NEWS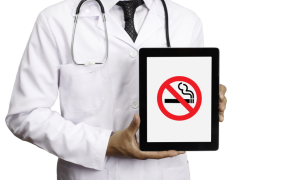 Anti-Smoking Campaigns Saved 8M Lives
February 10, 2023 at 3:00 PM EST.
A new study in the Journal of the American Medical Association estimates that anti-tobacco campaigns in the last 50 years have added 20 years of life for 8 million Americans.
It was 50 years ago that Surgeon General Dr. Luther Terry announced that there is a direct link between cigarette smoking and lung cancer. It was the first time a surgeon general acknowledged that smokers 70% greater chance of death than non-smokers.
His bombshell announcement launched one of the biggest public health campaigns in US history. The campaign included warning labels on cigarettes, a ban on cigarette television advertising, public service announcements and anti-smoking laws.
Without this intense campaign against cigarettes, half of those Americans would have died before retirement.
The authors of the study used data from the National Health Interview Surveys to estimate what life expectancy would be like without anit-tobacco campaigning. They compared it to smoking and life expectancy trends since 1964.
They found tobacco control has extended life expectancy by 2 years for men, and more than 1.5 years for women over the age of 40.
The CDC reports there is still work to be done. More than 440,000 Americans still die from smoking every year, and it remains the leading preventable cause of death in the US.