MEDIA // NEWS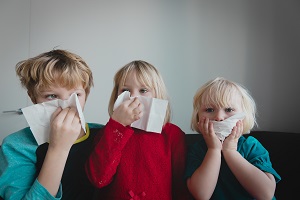 The COVID-19 Crisis: How ABHO Benefits Can Help Members
March 23, 2020 at 3:00 PM EST.
Did you know that you have Doctors by Telephone, Counselors by Telephone, Nurses by Telephone, Prescription and Vitamins Discounts, and other free American Better Health Organization (ABHO) benefits that you may use from the comfort of your home as you self-quarantine from the COVID-19 virus? In fact, you may find these benefits even more advantageous while practicing social distancing with your family!
Firstly, we wanted to take a moment to let our loyal members know that ABHO is committed to supporting its members, staff, and all associated individuals during this uncertain period. Our dedication to providing first-class supplemental health discounts, benefits and insurance coverage has never been more important than during this critical time.
We are closely monitoring rapidly evolving COVID-19 developments and are making sure there will be no detrimental impact on members. Our offices went remote starting Monday, March 23rd, 2020. You should not have seen any interruption of services based on our transition. Additionally, we have the capabilities to continue remote service for as long as it is recommended by the government and medical professionals. That being said, we appreciate your patience should we run into minor issues like a longer wait time for service calls.
We've reached out to our benefit providers for guidance regarding any changes, restrictions, or other directions in relation to the COVID-19 situation. At this time, all benefit providers are still operational and do not foresee any interruption of their services, benefits, or coverage.
Our Doctors by Telephone provider has asked that we inform our members that as can be expected, call volume is higher than normal. They are prepared for this and have staffed additional doctors to help with requests for consults, but there may still be an extended wait time.
This does not mean you should avoid utilizing this invaluable free service. On the contrary, ABHO's virtual doctor consult services can be a useful resource if you are experiencing symptoms of COVID-19 and would like a professional's opinion if you should go get tested. As a reminder, the most common symptoms of COVID-19 include fever, cough, and shortness of breath, but sometimes symptoms can be more severe. If you develop these or other flu-like symptoms, our Doctors by Telephone benefit is available by phone, video, and mobile app for a free virtual consult. Based on your symptoms, as well as travel history and recent contact with anyone who may be infected with the virus, they may help with next steps when necessary. Additionally, these doctors can treat illness symptoms unrelated to the virus while minimizing your potential exposure to COVID-19 or other contagious viruses.
Another benefit included in our ABHO membership is Counselors by Telephone. Many individuals may be suffering from additional stress and anxiety brought on by the effects of COVID-19 on your daily life. Certified counselors are standing by to consult members and hopefully help you develop additional coping mechanisms to deal with the added turmoil in your life.
Your membership includes access to Doctors by Telephone consults, Counselors by Telephone, Nurses by Telephone and many other benefits for free! Please check out other benefits, discounts, services, and insurance coverage that may be included in your membership by logging into your member portal.
ABHO is passionate about being a valuable resource for our members during this important time. Should you have any questions about the benefits or services included in your membership, please contact us by email at Help@ABHO.org.