MEDIA // NEWS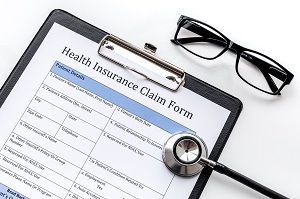 The COVID-19 Crisis: What Insurers are Doing to Help Members
April 13, 2020 at 4:00 PM EST.
As the number of COVID-19 cases continues to rise in the U.S., health insurers are expanding coverage for their members.
By law, all insurers are required to cover COVID-19 testing. Many insurers are also covering COVID-19 treatments, but not all of them are waiving out-of-pocket costs for patients. This is why it's important to check with your insurer to see what kinds of expenses you'll be responsible for if you should ever need treatment related to COVID-19.
American Better Health Organization partners with top carriers around the country, and we've received many reports on how our carrier partners are handling COVID-19 treatments for members. The following carrier partners have reached out to tell us they will be covering some or all COVID-19 treatment costs, and may waive member out-of-pocket costs for a limited time*:
Cigna
Ambetter (Centene)
True Health
MedMutual
Highmark
Anthem Blue Cross Blue Shield
Common Ground
Blue Cross Blue Shield of Arizona
Harvard Pilgrim Health Care
Capital BlueCross
UPMC
Molina Healthcare
Aetna
Kaiser Permanente
Healthfirst
Blue Cross Blue Shield of Illinois
Blue Cross Blue Shield of New Mexico
Blue Cross Blue Shield of Texas
Blue Cross Blue Shield of Montana
Blue Cross Blue Shield of South Carolina
SummaCare
Health Partners
Physicians Health Plan (PHP)
Here's a list of carrier partners who are covering COVID-19 services just as they would like any other illness, but members are still subject to out-of-pocket costs like deductibles and copays*:
Bright Health
Oscar Health
MyBenefitsKeeper (HII Quote)
UnitedHealthOne (UHC)
Mutual of Omaha
Sharp Health Plan
Western Health Advantage
Health Alliance
Blue Cross Blue Shield of Michigan
* This is not a comprehensive list. We will update this list as we receive notice. Please check with your insurer for further information.
Before you get treatment, please check with your insurance provider to see if certain conditions must be met for you to get proper coverage.
Is Medicare Covering COVID-19 Treatments?
If you have Medicare but don't see your carrier listed above, don't fret just yet.
Medicare Part B covers COVID-19 testing, and beneficiaries won't have to pay any out-of-pocket costs. Medicare will also provide coverage for in-patient hospital care related to COVID-19.
If a vaccine for COVID-19 is developed and made available, it will be covered by all Medicare Prescription Drug Plans (Part D).
Medicare Advantage Plans can also offer these benefits, so check with your plan to see if you'll be responsible for certain costs.
Ways to Get Health Insurance Now
In times like these, it's important to have health insurance. According to a recent analysis, uninsured Americans who require COVID-19 treatments may face about $75,000 in medical costs. That could easily lead to bankruptcy.
But what if you don't have health insurance? Depending on your situation, you may be able to enroll in a new health plan.
If you lost your health coverage due to job loss or income change, you may be eligible for a Special Enrollment Period. Typically, you'd be able to sign up for a new Affordable Care Act (Obamacare) plan or sign up for COBRA coverage. COBRA allows you to keep your current health plan, but you'll be responsible for the full premium and other administrative fees.
The Trump administration decided it won't reopen the federal marketplaces despite the COVID-19 crisis. But some states that run their own exchanges, like California and Colorado, are creating Special Enrollment Periods so that uninsured residents can obtain coverage. Check with your state to see if there's a Special Enrollment Period available to you.