MEDIA // NEWS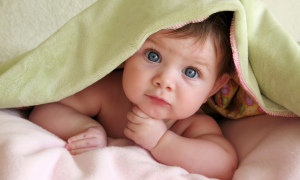 CDC Study Says More Moms Waiting to Have First Child
March 06, 2023 at 4:00 PM EST.
The average age when women have their first babies continues to increase, according to information released by National Center for Health Statistics (NCHS) and the Census Bureau.
"The number of first births to women 35 and over - just the total - was nine times higher...than what it was in 1970," said demographer TJ Mathews, with the NCHS. Among younger women -- those under 30 and 20 years old -- first births have actually declined.
The average age of mothers of newborns has continually increased over the past two decades. In 1990, teens had a higher share of all births (13%) than did women ages 35 and older (9%). In 2008, the trend reversed — 10% of births were to teens, compared with 14% to women ages 35 and older.
The data was compiled from U.S. state birth certificates nationwide. Age at first birth influences the total number of births that a woman might have in her life, which impacts the size, composition, and future growth of the population.
The age of the mother, both younger and older, also plays a strong role in a wide range of birth outcomes (e.g., birthweight, multiple births, and birth defects), so it is critical to track the average age at which women have their first birth, according to Matthews.